Why Hummel's Nissan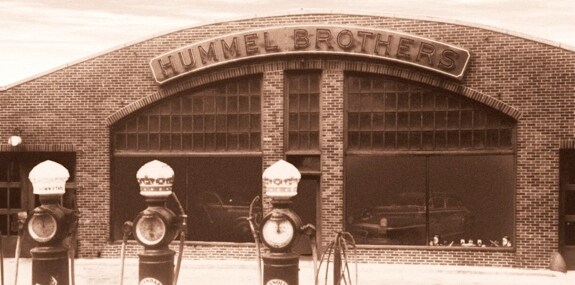 Family - Owned and Operated for more than 85 Years
Iowa's #1 Nissan dealer
† 
has remained true to its roots, which trace back over three generations to 1929 when Henry Hummel and his two brothers began selling and repairing automobiles in Beaverdale. In the 1940s, Henry's sons John, Hank and Bill operated the dealership extending the vehicle line-up and taking progressive steps to advance the company. By the late 1960s, the next generation of Hummel brothers further enhanced the dealership with the addition of the Datsun. True to the family's innovation vision, in 1969 Hummel's lead the automotive industry and became Iowa's first Datsun dealer. 
Bill Hummel eventually brought his brothers' share of the business, and in 1978, Bill's son Mark joined the dealership. Mark's younger brothers, Kevin and Perry would soon follow and all three eventually purchased the family business. The three have developed Hummel's Nissan into the company it is today, located on Merle Hay Road. They uphold the family values established by their grandfather over 85 years ago. 
†Based on 2016 RegTrak sales.