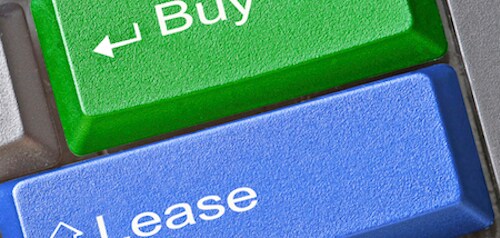 Finding a new vehicle is an exciting venture whether it's your first car or your tenth. And with endless options, the key is to find the right vehicle, at the right price, to fit your needs. That's where Hummel's Nissan can help - with an increasing trend towards leasing, on out of every four new vehicles, there are a few details to consider.
When to Lease:
Monthly payments tend to be lower for leased vehicles, especially when interest rates increase. Leasing can be a great option when you're on a strict monthly budget.
Leasing allows the customer to get a new vehicle with a fraction of the money down. If you don't have a lot of spare cash lying around and don't want to feel tied down to a large loan, lease.
If you prefer to pay as you go rather than owing on a large loan, leasing may be for you.
Customers have negotiating power when it comes to leasing as well. Customize your lease length and cost to meet your lifestyle needs.
If you change your mind about the vehicle you leased, you can trade it in for an upgrade or something more affordable. For every $1,000 your car is worth you can deduct $25 a month on your payment. Hummel's Nissan offers a lease loyalty program twice a year to allow you to trade your vehicle in before the lease is up. Incentives are also available for your next down payment.
If you value the reliability, quality and technology of a new vehicle, leasing is the best option for you. With the latest in technology, you can remain up-to-date on safety features, fuel economy and navigational systems.
Avoid owning a depreciating asset and hefty auto repairs by leasing your next vehicle. At the end of the lease term, simply return the car and select a new one. Often times those who purchase a vehicle find by the time they break even on their loan, the vehicle needs repairs. A lease is favorable for repairs, knowing your most costly incurred expense will consist of routine oil changes.
If you drive less than 12 to 15,000 miles annually, leasing may be a great option.
If you take good care of your vehicles, you are a candidate for leasing. Leased vehicles must be returned in excellent condition to avoid excess wear and tear fees.
Whether buying or leasing, the customer is still required to pay tax, tile and licensing fees.
When to Buy:
Leases apply milage limitations. If you drive more then 12 to 15,000 miles annually, you may be assessed a penalty for miles over the contracted amount. However, you can usually purchase additional miles in advance for a discounted rate.
If you tend to be hard on your vehicle, purchasing may be a better option. Since leased vehicles must be returned without dents, scratches or torn upholstery, you may with to avoid extra expenses if there is much wear and tear.
Entering a lease is a binding agreement. If you are unsure of your financial future, you may with to purchase a vehicle.
Though purchasing requires higher monthly payments and a down payment, by buying a vehicle, you have the ability to pay off your loan and gain equity which can be used as a down payment for a future purchase.
There are many factors that come in to play with deciding whether to buy or lease your next vehicle - let one of our sales professionals help you find the right fit.
For more information on buying versus leasing,
click here
or call us at (515) 253-0719.