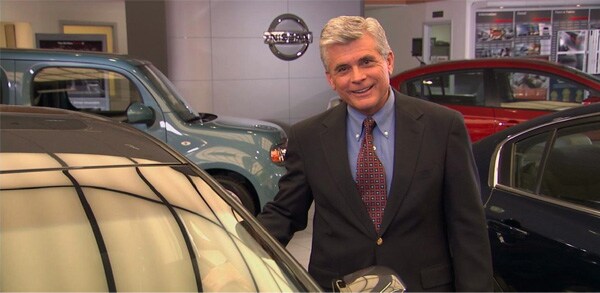 Welcome to the Hummel's Nissan website!
I hope you find the information provided here helpful in your online search. I would like to take this opportunity to introduce Hummel's Nissan to the online community.
We are a family business with my two brothers and myself actively involved in the day to day operation. Hummel's Nissan has served Des Moines and Central Iowa as a automotive dealer for 85 years. In this time we have grown to be one of the largest Nissan dealers in the Midwest. Our growth has been primarily due to our commitment to customer satisfaction. In 2014 we received Nissan's highest dealer award - the coveted "Owner First Award of Excellence*" for an unprecedented 13 years in a row because of our achievements in customer service and meeting sales objectives. 

I hope that we can be of assistance to you online and that you visit our new and pre-owned dealerships on Merle Hay Road in Des Moines soon.
Sincerely,

Mark Hummel
General Manager
Hummel's Nissan
*The 2014 Nissan Owner First Award of Excellence program recognizes and rewards employees and dealerships who consistently deliver outstanding results and performance in sales, customer satisfaction, and owner loyalty. This prestigious award recognizes Nissan's top dealers from across the country who were able to meet the high standards of achievement for the Owner First Award of Excellence.