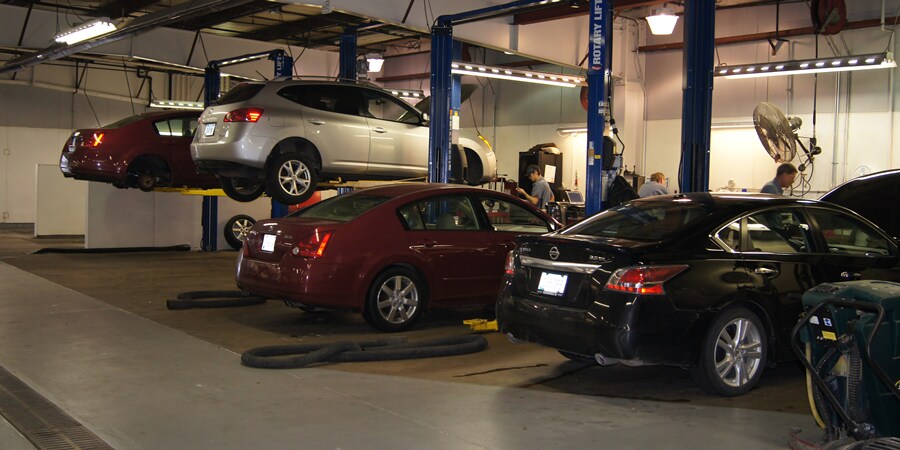 Why Choose Hummel's Nissan for Service and Repairs?
At Hummel's Nissan, we have the knowledge, training and expertise to best service your Nissan and keep you on the road year-round. All experts in the Nissan arena, our friendly staff is up-to-date and familiar with each make and model Hummel's has to offer. 
Service Offerings
Our Service Center offers a variety of Nissan maintenance and care options from experts in the industry, serving drivers from Ames, Ankeny, Iowa City and Des Moines IA. From routine maintenance to complex troubleshooting, our service technicians are specifically certified to operate on Nissan vehicles - and to keep you moving forward.
Vist Hummel's Nissan for:
Oil & Filter Change

   

Vehicle Checkup / Free 27-Point Inspection

   

Alignment 

   

Tire Balance and Rotation

   

Regular Maintenance and Review, including wipers, headlights, fluids and more

   

Brake Replacement or Adjustment 

   

Muffler / Exhaust Repair

   

Coolant Flush

   

Transmission Flush

   

And more!
 
Amenities
At Hummel's Nissan, we understand our customers have busy schedules. That's why we have taken steps to ensure stopping in to have your vehicles serviced doesn't mean the rest of your "to dos" are put on hold.
Our list of amenities to keep you in the driver's seat include:  
   
Online service scheduling 

   

FREE Wi-Fi

   

Television 

   

Free water, coffee, cocoa and tea

   

Vending services for snacks

   

Plenty of seating for customers, and future customers, of all ages

   

Shuttle service (two-way)

   

Proximity to Merle Hay Mall and Target for shopping convenience

   

Loaner Cars. A premium service, please call ahead to check on the availability of a loaner car. you may secure use by contacting our Service Department at (515) 251-8130.  
 
Remember, at Hummel's Nissan, we are dedicated to providing our customers with top-notch service at a price they can afford
Schedule an appointment online or give us a call today! We look forward to serving you.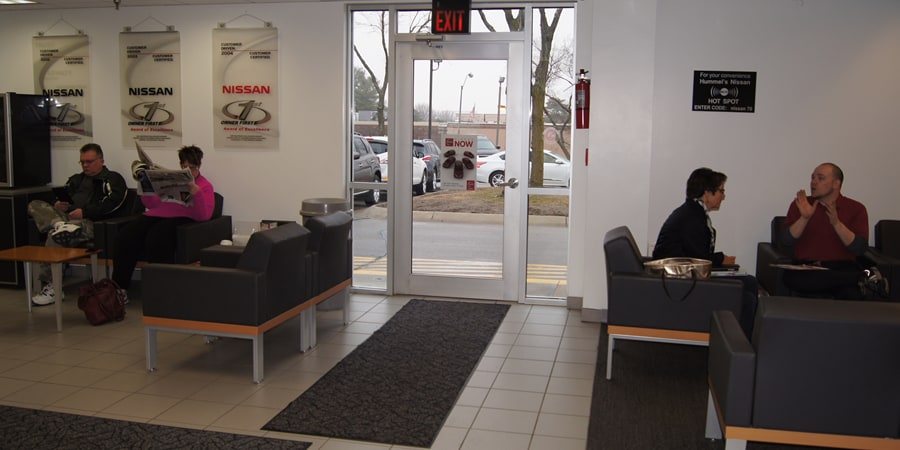 4770 Merle Hay Road, Des Moines, IA 50322