Start Your Summer with Hummel's Top Seasonal Maintenance Tips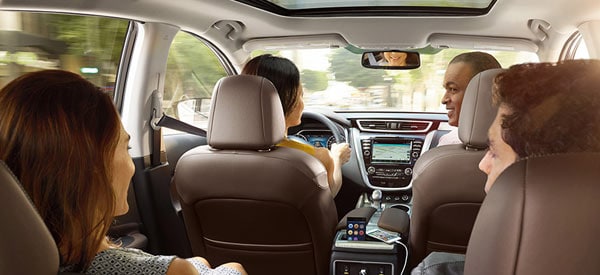 Summer can be tough on cars, especially during extreme Iowa temperatures when heat can become detrimental to batteries, stress tires and overwork your cooling system. Through we can't recent or predict every issue with our vehicles, thee are several basic maintenance practices you can use to help your car get though even the toughest Iowa condition
s.
Check and refill coolant and fluids:

 Be sure to check the level of oil, brake, power-steering and windshield-washer fluids on a regular basis, as these fluids are constantly being used and consumed. Refill where necessary to ensure you don't run out when you or your vehicle need them most. Coolant fluid is an especially important one to keep an eye on before the heat of the season, as the greatest cause of summer breakdowns is overheating, according to the National Institute for Automotive Service Excellence.

Test your battery:

Summer heat accelerates the rate of fluid loss and corrosion of your battery components. The problem? A dead battery can leave you stranded without warning. Heat is the number one cause of battery failure and reduced battery life. Hummel's Nissan will test your battery for free as part of our Express Service oil change.

 

Invest in an oil change:

Intense weather conditions of any kind - hot, cold or wet - add stress to your oil and oil filter. Oil works to keep

your engine lubricated while the filter works to capture dirt and debris that has worked its way into the engine. Check your owner's manual for specific guidelines and timing for your oil change, but a good rule of thumb is to change your oil every three months or 3,000 miles. 

Inspect brakes:

One of the most important safety components of your vehicle, your brakes are an essential part of keeping your family safe each time you get on the road. Over the past year, stop-and-go traffic, holiday road trips and inclement weather may have done a number on your brakes. If your brakes have become noisy, lack bite or need extra pressure, be sure to bring your vehicle in for a brake inspection.

 

Monitor tires and tire pressure:

Potholes, challenging road conditions and fluctuating temperatures result in extra wear and tear on your tires. Inspect your tires to make sure they are free of rocks, nails and debris. Examine tread depth and wear by using the penny test - place a penny in the tire's grooves with the Lincoln's head upside down and facing you. If you can see Lincoln's head, it's time for new tires. You should also check tire pressure, and inflate all tires in accordance with your owner's manual. Summer weather makes the air inside your tires expand, putting them at greater risk for a blowout. Last, but not least, be sure to inspect your spare.

Replace worn out wipers:

Worn wipers create streaks across the windshield and can negatively impact your vision while driving. A relatively inexpensive fix, effective wipers will help keep your family safe when an unexpected summer storm hits. Hummel's Nissan provides free installation on new windshield wipers.

Evaluate alignment and suspension:

If your car pulls to one side, your steering wheel vibrates or your steering wheel isn't centered when you're driving straight, your vehicle is probably out of alignment. The cause? Alignment can be thrown off by general wear and tear, run-ins with rough roads,

 

potholes

and curbs. Proper alignment can extend the life of your tires, make for a smoother ride and improve fuel economy. Suspension can also be impacted by bumps in the road. Our service team can help you by replacing worn shocks, springs and joints to make your ride smooth and give you more control on the road.

Clean and protect:

Harsh Iowa winters can take a toll on the exterior of your vehicle. Wash off any road salt or winter residue before it has a chance to corrode. Keeping the exterior clean will also protect paint from the sun and damage caused by birds and insects. You can protect the interior of your vehicle by investing in shades for front, rear and side windows and parking in a garage when possible. This prevents the dashboard and seats from fading over time.